Enabling Scalable, Low Cost Solutions for Sensing, LIDAR & Telecoms
Eblana Photonics core product offerings are based on our patented Discrete-Mode manufacturing technology, which delivers industry leading performance with fully scalable, consistent production and integration capability. Eblana's products are used extensively for trace gas sensing and environmental monitoring in the near- and mid-IR. In addition, the inherent low linewidth performance of the DM platform in comparison to typical DFB lasers is uniquely suited to distributed fibre sensing and LIDAR applications, as well as scientific and metrology projects.
Available in a variety of industry standard and custom package types, Eblana can also help you realise any custom wavelength requirements with a proven track record of success.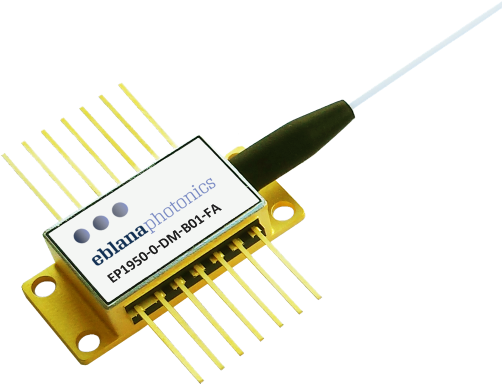 CONTACT US
Talk to us right now to find out how Eblana Photonics can drive value for you or your team in the field.