Enabling Scalable, Low Cost Solutions for Sensing, LIDAR & Telecoms
Eblana Photonics core product offerings are based on our patented Discrete-Mode manufacturing technology, which delivers industry leading performance with fully scalable, consistent production and integration capability.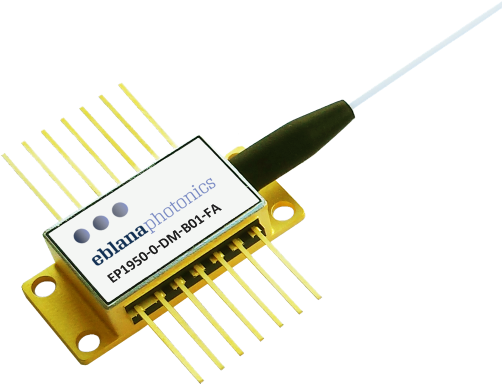 POPULAR PRODUCTS BY RANGE
CHOOSE ANY WAVELENGTH 650 – 2400nm
Our Discrete-Mode technology platform allows unparalleled wavelength selectivity and tunability, ensure you'll find a wavelength that matches your needs, every time.
See the modules to the right to browse our various product ranges and most popular wavelengths.
POPULAR PRODUCTS BY APPLICATION
 LASER DIODES FOR ALL USE CASES
We enable our customers to solve problems in areas such as Gas Sensing, LIDAR, Spectroscopy and Telecoms. Our objective is to drive technology forward by matching our expertise in laser design with challenging and diverse customer requirements, from research to volume production.
7-PIN HIGH SPEED BUTTERFLY
CONTACT US
Talk to us right now to find out how Eblana Photonics can drive value for you or your team in the field.