DISCRETE-MODE LASER DIODES
EP2051 Discrete-Mode High Power Series – CO2 Sensing
The EP2051 Discrete-Mode Series laser diode enables the interrogation of higher sensitivity absorption lines in the 2um region, making this laser suitable for CO2 sensing applications ranging from combustion control to emissions monitoring.
In addition, Eblana Photonics expertise in high speed laser package make this laser ideal as a pulsed seed source for Holmium doped fibre laser and amplifiers.
This product is the high power variant of our 2051nm Discrete-Mode range, and utilises a seperately driven Semiconductor Optical Amplifier (SOA) diode chip to boost the output power of the laser diode.
KEY POINTS
Advanced strained InP MQW design
High sensitivity detection
Suitable for Ho-doped fibre setups
| | | |
| --- | --- | --- |
| Parameter | Typical Value | Units |
| Threshold Current | 35 | mA |
| Slope Efficiency | 0.06 | W/A |
| Output Power | 10 | mW |
| Tuning Coefficient | 0.003 | nm/mA |
| Side Mode Suppression Ratio | 40 | dB |
| Operating Temperature Range | -20 to 65 | °C |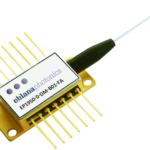 14-Pin Butterfly
Fibre-coupled package with TEC, monitor photodiode and optical isolation as standard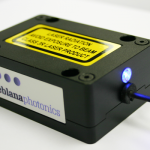 DX-1
Simplified, single package for any Eblana laser, with integrated current & TEC control electronics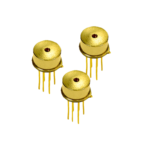 TO-39 Can
Free-space emitting package with 6-pin connection for easy design integration, and anti-reflection coated window
CONTACT US
Talk to us right now to find out how Eblana Photonics can drive value for you or your team in the field.