Eblana Photonics specialize in the design and production of Laser Diodes in the NIR & MIR.
We enable our customers to solve problems in areas such as Gas Sensing, Bio Sensing, LIDAR & Quantum Optics. Our objective is to drive technology forward by matching our expertise in laser design with challenging and diverse customer requirements, from research to volume production.
Eblana Photonics has its origins in advanced research programs in photonics involving Ireland's leading Universities and Research Centres including Trinity College Dublin and the National Microelectronics Research Centre (now Tyndall National Institute).
The company was founded in 2001 by Dr. James O'Gorman and Prof. John Hegarty both of whom had carried out research in lasers for data communications at Bell Laboratories (the R&D arm of AT&T). Prior to establishing the company, James had managed the Optronics Ireland facility at Trinity College, Dublin whereas John went on to be appointed Trinity's provost.
Eblana was established out of a common desire to commercialise a scalable laser manufacturing technology which had the capacity to drive down the cost of high performance, single wavelength lasers for diverse mass market applications.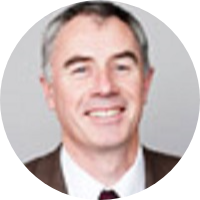 JIM SOMERS
CEO
Jim obtained a B. Eng (Electronics Eng.) from University of Limerick (Irl) and M. Sc. (Industrial Eng.) from the University of Tennessee. Jim worked in various engineering roles and ultimately in sales and marketing management during the 1990s with Verbatim Corp. a US data storage products company. Before joining Eblana Photonics Jim worked for the last ten years as a General Manager for Bourns Inc., a California based electronic components company. Jim's division focused on semiconductor and passive components for the Telecom and Industrial markets.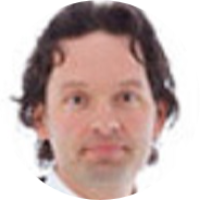 MICHAEL FIELD
Chairman
Michael is a fellow of the Chartered Association of Certified Accountants with over twenty years experience in commercial business. Field has been a director of companies operating in the following sectors; retail, pharmaceutical, technology and property. Currently he is a director of Cerus Partners Ltd, an investment company and Rockwell Engineering Ltd, a company which supplies sophisticated engineering solutions to the Pharmaceutical, IT and Food sectors.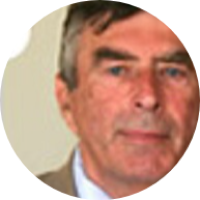 AUSTIN DUKE
Austin has a wealth of experience in financial and production management in the technology sector. Past roles include production management at General Electric, operational management at the Fitzwilton Group and financial and production management consultancy at Authur Andersen. He is the director of a number of photonics companies and, during his tenure at Enterprise Ireland, served as director of Optronics-Ireland, the Irish national programme for advanced optoelectronic technology.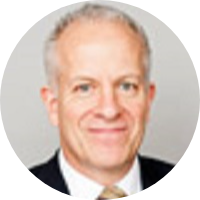 CHRIS HERBERT
COO
Chris comes from the electronic component industry where he held positions at Bourns Electronics as product line General Manager supplying components to the mass-market telecomms sector and at Analog Devices as Senior Product Engineer at their Limerick device fabrication facility. He has also worked in the aerospace sector where he spent time at Dornier and MBB (Germany) in the commissioning of hardware for space science instrumentation. He has had an operations role at Eblana Photonics since the company was founded.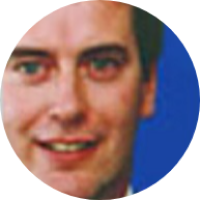 JOHN FLYNN
ACT Venture Capital
John graduated from Trinity College, Dublin in 1990 with an honours BSc degree in Physics and Mathematics. He subsequently joined EDS Group, the international IT services company, in the UK. Whilst at EDS he had responsibility for project management, consultancy of computer systems development projects and other technology related consultancy, working in the UK, Germany and the US. He obtained an MBA from Trinity College, Dublin in 1996 and joined ACT Venture Capital in October, 1996.
Invisible
CREDENTIALS
Product design, PhD designers with 20+ yrs experience
Design for product manufacture
Manufacturing with world class companies
Ultrahigh volume fulfilment and best practice global supply chain management
Sales & Marketing
BUSINESS FOCUS
Delivering advanced lasers for communications, sensing & measurement
Enabling new volume markets through mass deployment of our disruptive technology
Utilising our technology's versatility to provide fast turnaround custom solutions
Investing in R&D for ongoing expansion of our leading edge product offerings
OUR OPERATION
Leading industrial professionals in laser physics and high volume device manufacture
Best in class manufacturing partners from epi growth to device fabrication and packaging
Network of highly experienced sales partners in key global locations
COMPANY REGISTRATION
Company Name
Eblana Photonics Limited
Place of Business
3 West Pier Business Campus,
Dun Laoghaire, Co. Dublin, A96 A621, Ireland
Registered Office
3 West Pier Business Campus,
Dun Laoghaire, Co. Dublin, A96 A621, Ireland
Registration
Registered in Ireland No. 321897
CONTACT US
Talk to us right now to find out how Eblana Photonics can drive value for you or your team in the field.